The clinical staff at PCA are available to provide timely access to diverse professional services.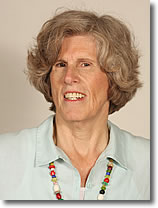 Maureen O'Brien
You or someone close to you may be dealing with mood disorders, relationship challenges, disordered eating, grief, loss, health-related problems or a chronic or degenerative disease, such as Alzheimer's or MS.

Maureen meets with individuals, from adolescence through geriatrics, who may be dealing with their own or a loved one's emotional or physical challenges. She also facilitates a monthly Step-Parent Support Group with the Family Center in Peterborough.

Maureen is a clinical Social Worker licensed in New Hampshire and Massachusetts, where she has practiced for more than 30 years. With a master's degree (MSSA) from Case Western Reserve University, Maureen is a member of the National Association of Social Workers and the Academy of Certified Social Workers and was a founding member of Monadnock Hospice.
"I've been fortunate to have had very rich clinical experience throughout my professional career in a variety of settings with diverse populations. I feel privileged to be part of the trusting relationships developed with my clients."
Maureen O'Brien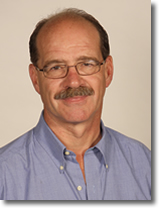 Dr. Michael Weil
With over 30 years experience as a clinical psychologist, Michael treats individuals and couples to help them overcome anxiety, depression, life transition issues, couple/marital conflicts and debilitating, chronic pain.

Dr. Weil offers services to clients from 13 years of age through adulthood in a confidential and supportive environment. His style of practice is to help clients learn tools and strategies to enhance the quality of their personal, professional and family lives.

As a recognized expert in the field of clinical and medical hypnosis, Michael is uniquely qualified to use hypnotherapy in addition to traditional psychotherapy to help you accomplish your goals, including weight reduction, smoking cessation, overcoming fears and phobias and alleviating pain. See PCA News Items to learn more about several applications of clinical hypnosis.

Dr. Weil received his doctorate from the Massachusetts School of Professional Psychology. His is licensed in New Hampshire and Massachusetts. He is also an Approved Trainer and Lecturer with the American Society of Clinical and Medical Hypnosis.
"As a psychologist, I facilitate changes in my clients' lives, changes that affect their functioning in relationships and at work."
Dr. Michael D. Weil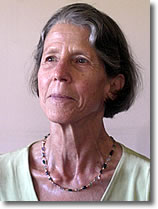 Emily Noyes
Emily is a Licensed Clinical Mental Health practitioner with over 25 years of experience. She graduated from Vassar College and Antioch New England Graduate school. She has post-graduate training and expertise in EMDR. She also earned her yoga teaching certificate from Kripalu and is trained in Reiki. Before coming to Peterborough Clinical Associates, she worked at the Counseling Center at Keene State College and has a private practice in Keene, N.H.
Emily works with individuals and couples from age 18 throughout the life span. Her areas of specialization include stress management, relationship issues, depression, anxiety, healing from trauma, and grief and loss.
Emily helps people find their strengths to overcome life's challenges. She has found that with increased self-confidence and self-awareness, people can grow to appreciate themselves and others and live a more fulfilling life.
Asking for help is a sign of strength because it takes courage.